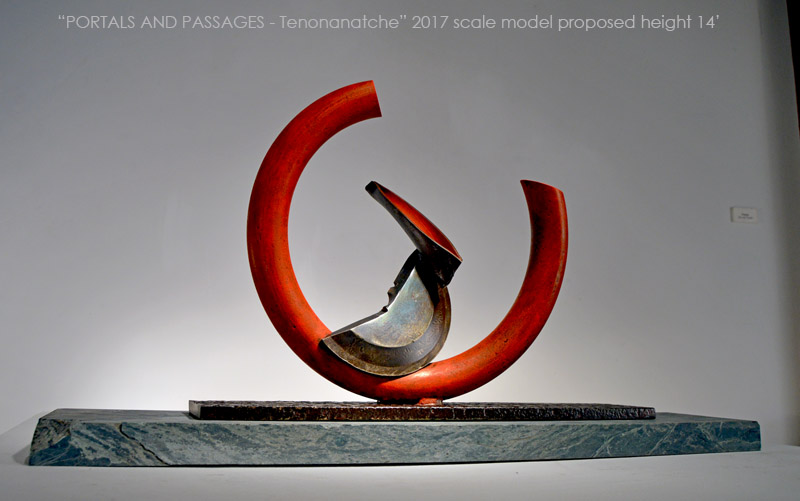 "Portals and Passages_Tenonanatche" 2017, pigmented and sealed steel
scale model - 14"h x19"w x4'd
________________________________________________________________________________________________________________________________________
proposal images
PORTALS AND PASSAGES - Tenonanatche**
LARGE SCALE SCULPTURE - SOUTH BRIDGE SITE
John Van Alstine
Mohawk Valley Gateway Observation Project – January 2017 - Amsterdam, NY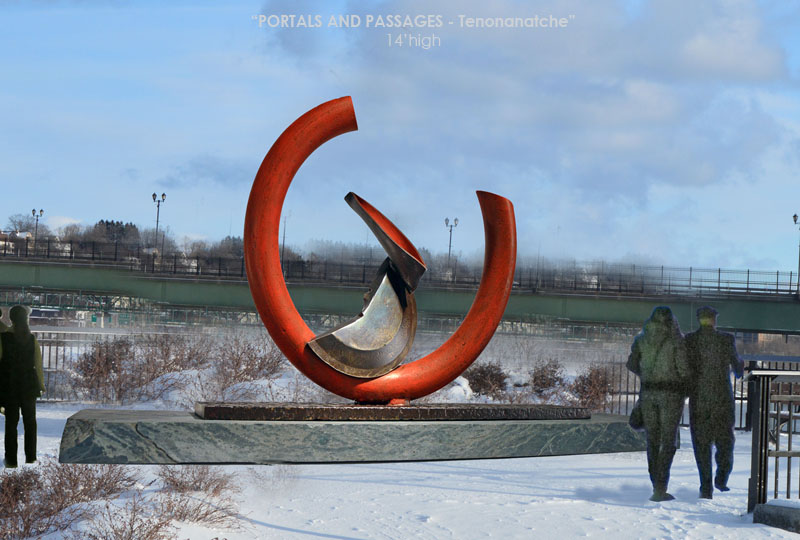 digital comopsite – south bridge site
Proposed height: 14' (without base)
Materials: galvanized and powder-coated steel
**TENONANATCHE – connecting river, place and sculpture
The Mohawks' name for their river was Tenonanatche which meant
river that runs through or around the mountains. The sculpture, with is sweeping arcs,
vessel position and river overlook site, honors and acknowledges
the important impact the river has had on the region.
PORTALS AND PASSAGES – Tenonanatche is an exciting and powerful visual statement that celebrates
the areas unique history and connects its people with this place.
The dominant physical form of the sculpture a gateway – a portal . It sets the tone for the entrance to bridge experience
and like the bridge's undulating design; the sculpture is made of strong arcing shapes, honoring the
Native American tradition of flowing with nature and having no sharp angles.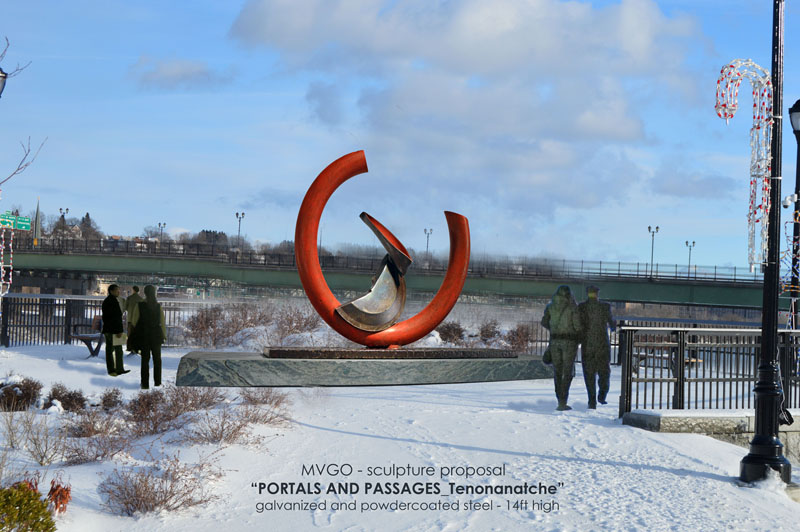 _________________________________________________________________________________________________________________________________________________