Sculpture Replacement Proposals - Northeast Fisheries Science Center DOC/NOAA/NMFS - Woods Hole, MA
Gift given in memory of Spencer Fullerton Baird
by Mr. Robert M Simmon Sr.
The following two proposals are presented for the possible replacement of the original work: "TORQUE IV" granite and steel, 40"h x84"w x40"d, John Van Alstine (right) that was damaged beyond repair. (see photos)

The new proposal pieces were selected based on the following criteria:

appropriateness of concept and subject matter to site, location and institutional mission.
material durability to withstand costal climate.
safety and appropriateness to public setting.
---
Proposed sculpture location - current condition
---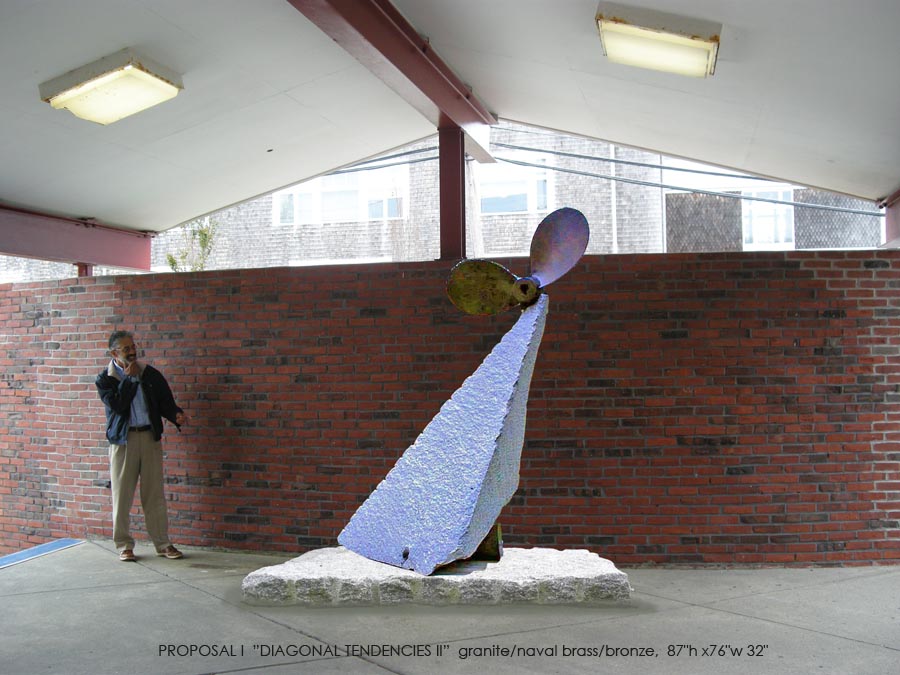 PROPOSAL 1
OTHER VIEWS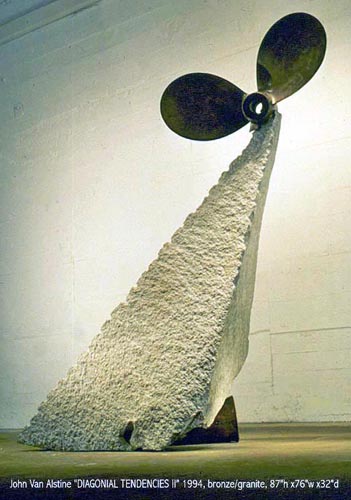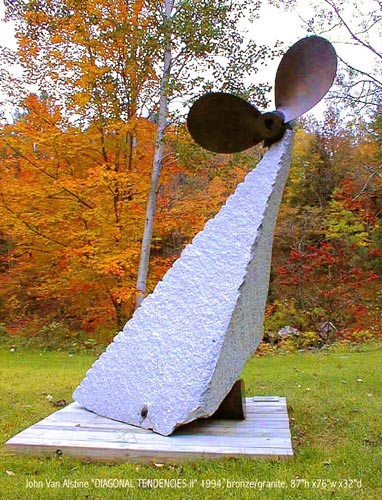 ---
PROPOSAL #2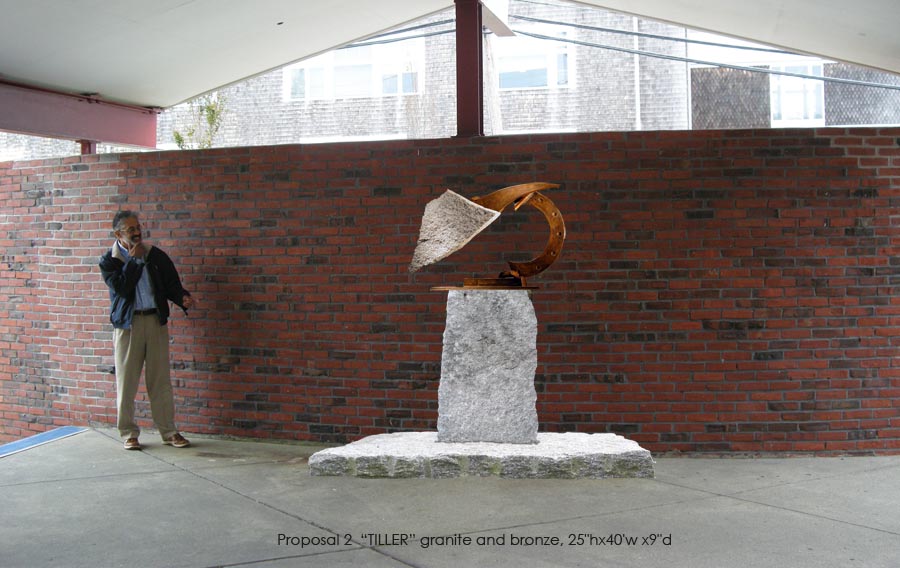 PROPOSAL #2
OTHER VIEWS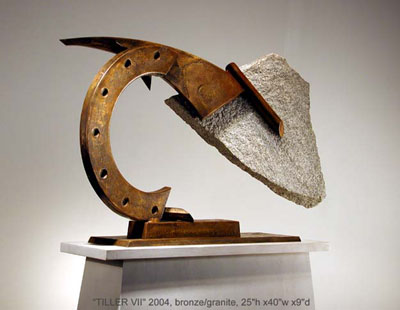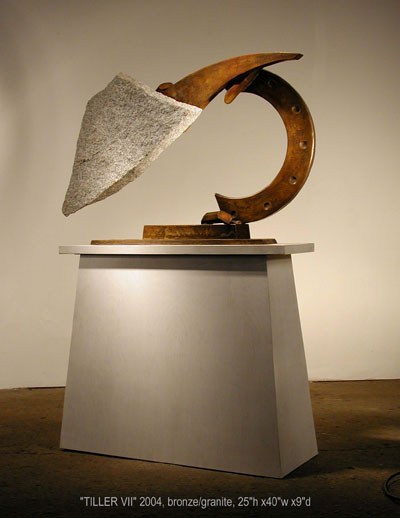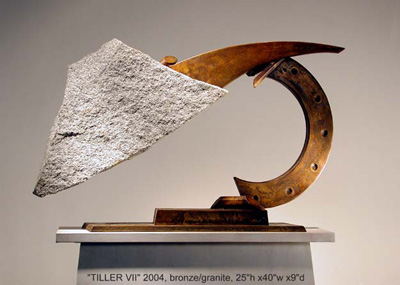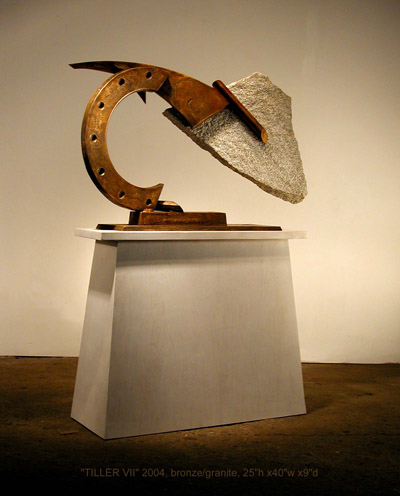 Link to Artists website: www.johnvanalstine.com