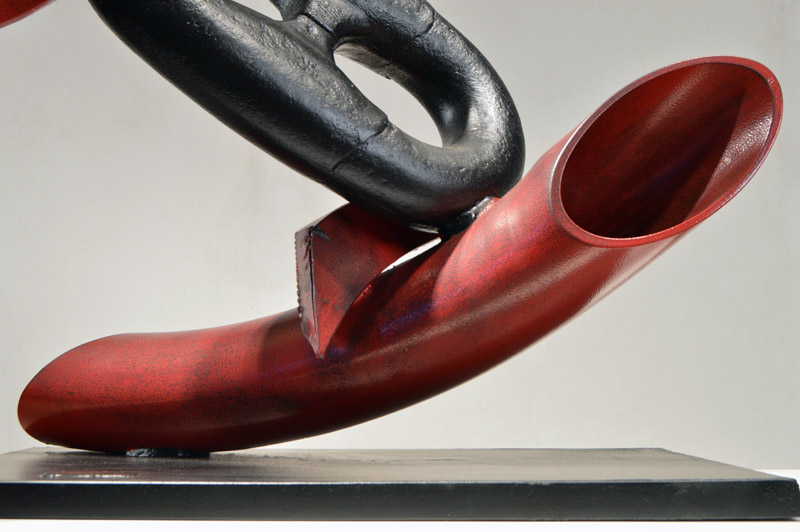 "BONGO", slate/galvanized and powder coated steel,
55"h x25"w x15"d (140 x 63 x 38cm)
available
The inventor of the original Bongo Board was WWII pilot Stanley Washburn Jr. Curiosity was the first instinct that motivated Washburn to shuffle over to some African Gold Coast children. They were skillfully balancing themselves on a wooden plank and a log. That was Stanley's first vision of his future Bongo Board.
Stanley Washburn made in his woodshop was a Christmas gift for his daughter? She told her dad she wanted something unique, that no other kid in the neighborhood would have. The first Bongo board was born in December of 1952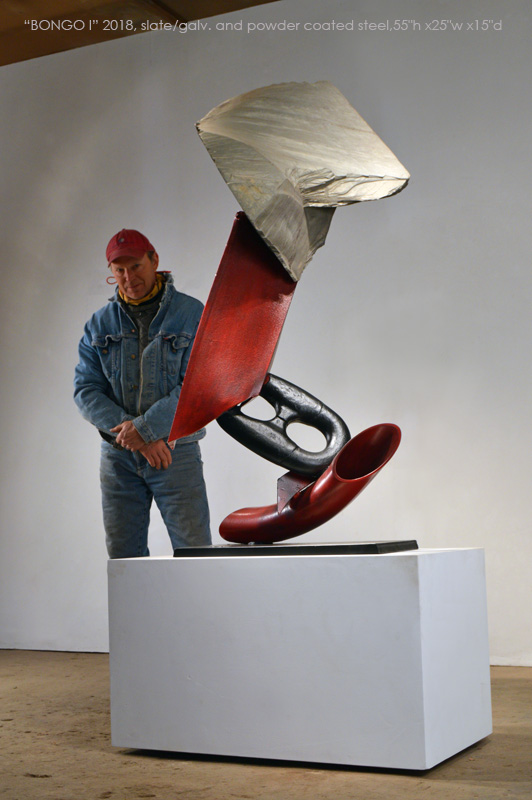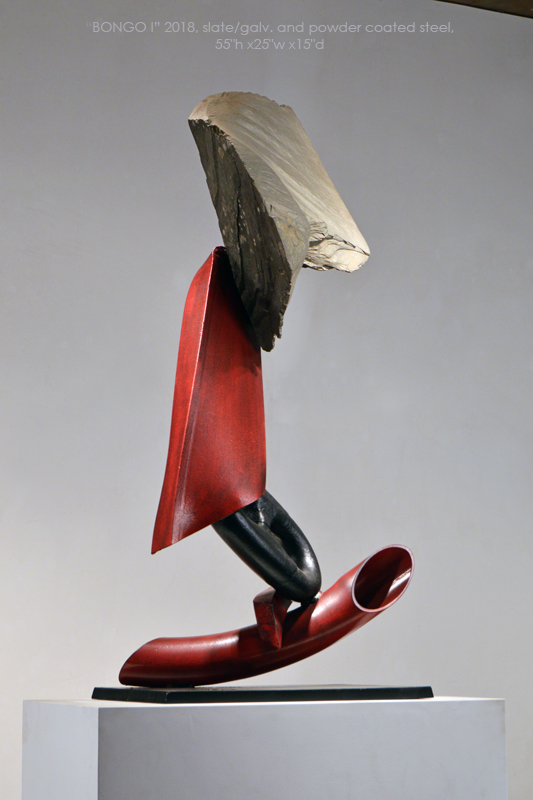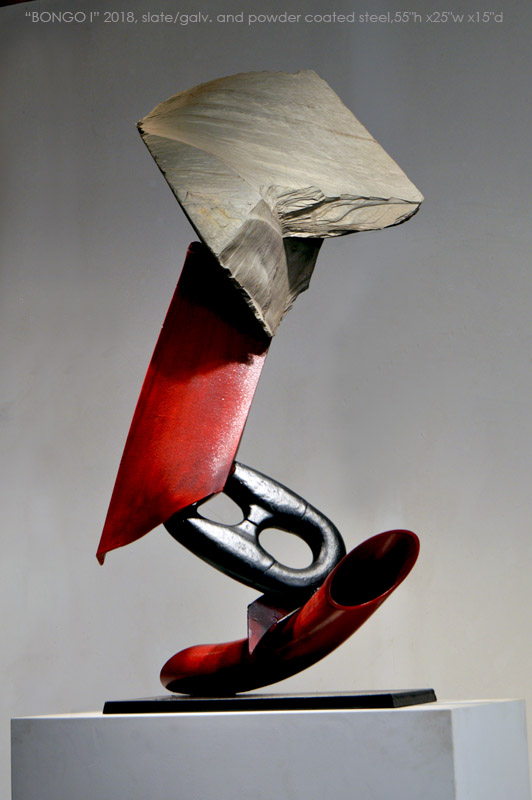 construction - February/March 2018