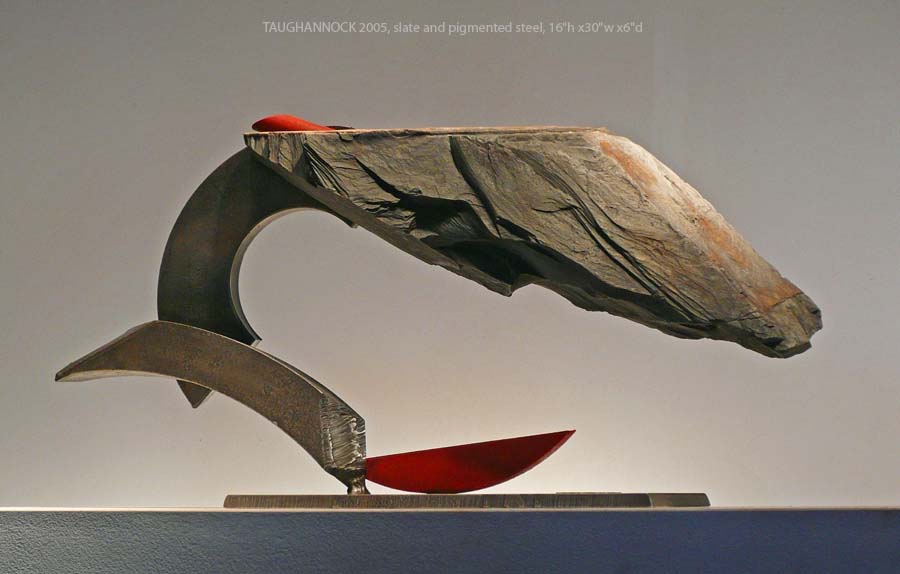 TAUGHANNOCK
2005-10, slate and steel, 16"h x30"w x6"d (41h x 76w x 16d cm)
available
The title derives from Taughannock Falls (pronounced /təˈɡænək/ ) located in a dramatic slate gorge northwest of Ithaca near Trumansburg, New York.
The name Taughannock comes from the Algonquian - speaking Lenni Lenape (Delaware) Indians,
referring either to chief Taughannock or the word taghkanic (great fall in the woods).
The main cataract of the falls is a 215-foot drop (66 m), making it 33 feet (10 m) taller than Niagara Falls.
It is one of the largest single-drop waterfalls east of the Rocky Mountains.